Pratibha The Talent: Still Proud To Be An Indian
ht
tp://www.pringoo.com/custom-designs/Heaven~Music-Music~of~Heaven/did-12373#widget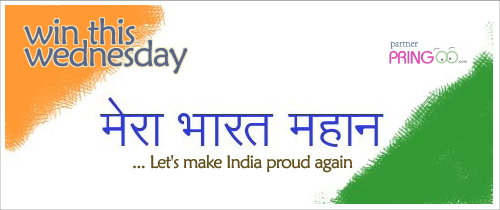 15th August is approaching ,but where is that feeling of proud to be an Indian as it is leaving its ground.Everyday new scam ,new scandal who will remember the sacrifices of poor leaders who gave their life sheerly for independence.They died for those who are already living with dead souls.Actually those people can't be blamed as they were enslaved but we are accepting slavery with our own choice.Can anybody tell me that Is your conscious not hurt when u hear news like 4000 Rs butt wiping paper is meant for cleaning shit.Are we just spectator of sordid drama or belongs to this country.Why are we paying prices ? Is it
something related to Nation's pride
Do we need such cheap publicity?Actually this showed the level to which our so called politician go so far to fill their filthy pockets.................Still you feel proud to be an Indian- this was the awefull example of character of us as an Indian.
Do you think media or people forget about the government will do anything in regard to this?All are still sleeping?
I know it sucks.We are paying taxes for cheapskate.
The question is What do we do?
I have few answers to this:
1] Non-cooperation movement against the system.
Make it very clear that you are not going to take this.Enough is Enough.
2] Make agenda to vote against all the politicians.
3] Make a system based on entrance exam and multiple interviews to check a true leader in him.
rankwise designation to worthy candidates.eligibility criteria is top post graduates in respective fields.
4] People from management colleges must be recruited.
5] Give chance and trust today's youth .They can do wonders and their energy can be channelized on purpose.
6]Usage of all fundamental rights .Right to vote amongst those they want to choose and it should not be beggar's choice.
7] 8] 9] and so on suggestions are welcomed as we all have right to express.
READ IT AND DECIDE WHEN TO START.
on happy note......HAPPY INDEPENDENCE DAY-15TH AUGUST 2010